Friends of Wiveton Church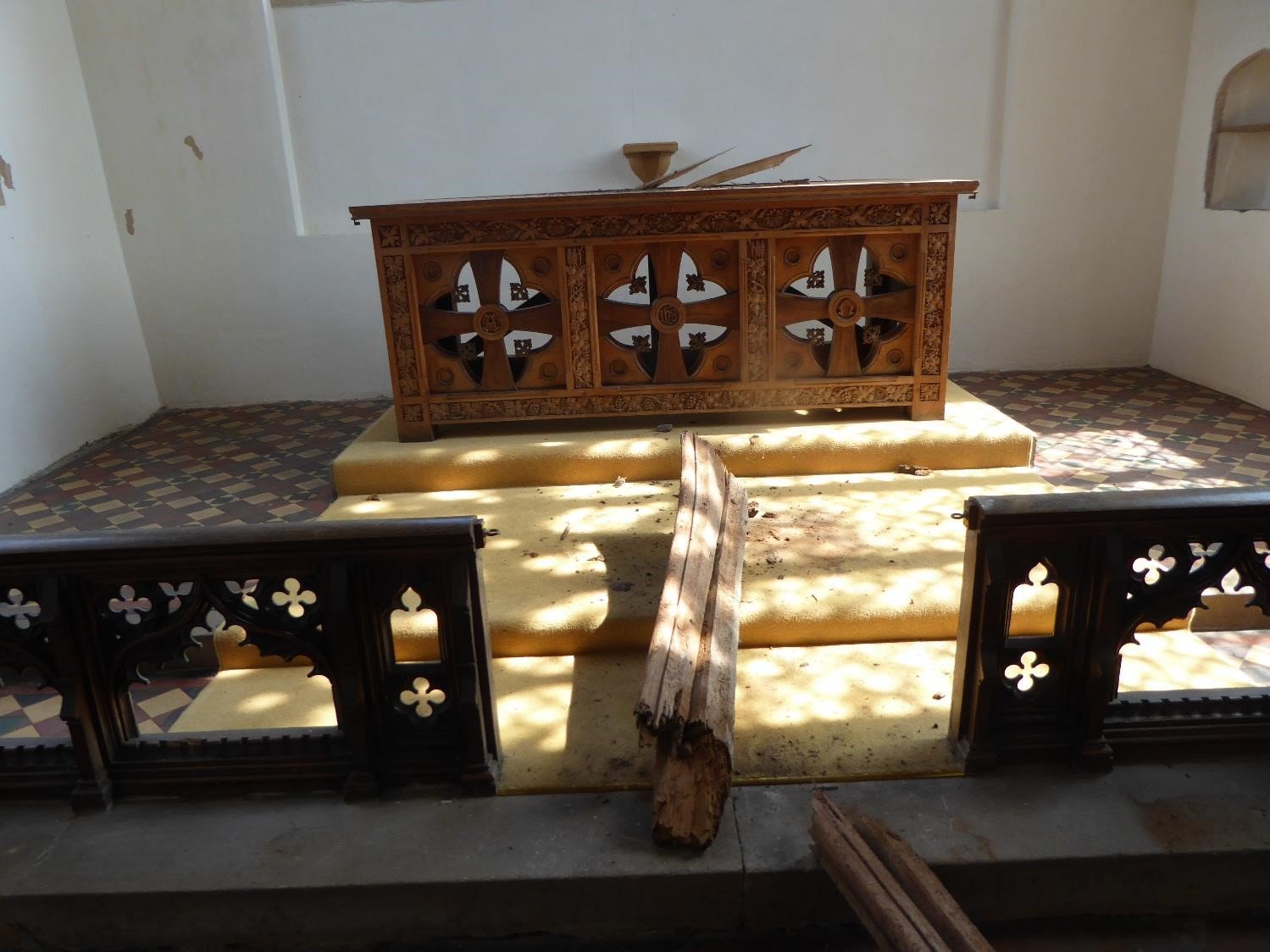 Save Wiveton Church!
We need your help to keep the lovely church of St Mary's Wiveton open for everyone to enjoy. 
Catastrophe!
Two years ago  a large medieval roof timber collapsed on to the altar and the church was closed for several months for investigations.  These showed that the whole of the chancel roof (the eastern part of the church) needs repairing urgently.
Temporary repairs allowed us to reopen the church for now but, unless the roof is rebuilt by the end of 2022, it will have to be closed again.
Norfolk has the largest group of medieval churches in the world, an important historical legacy for future generations. These beautiful buildings, of which St Mary's, Wiveton is a lovely example, contain a wide range of art and craftsmanship. St Mary's is a fine example of the Perpendicular style.
The nave, constructed in 1437, supported by elegant slender columns attributed to the master mason known as the Wiveton Master, rises to arcades and a clerestory and an arch-braced roof in the nave and flanking aisles. It is a tall, open and remarkably calming space, especially when flooded with clear Norfolk light.
St Mary's is in a beautiful position in the heart of the village on Wiveton green and beside the bank of the River Glaven in North Norfolk. While it has always been and remains a place of worship and for quiet contemplation, it has become increasingly popular for community and cultural events, many of which are planned for the coming months.
What we are asking for
We simply cannot allow this building, with its medieval graffiti and its peel of six bells ringing out over the Glaven Valley and its fine architecture to close for the first time in more than 700 years.
Many benefactors and grant-making trusts have pledged to support the restoration of this wonderful church and we have already raised a significant sum. We shall shortly be asking the Heritage Lottery Fund for a grant but would like to raise £25,000 through crowdfunding to support this application.
Please watch the film (link below) with Desmond MacCarthy of Wiveton Hall and `Normal for Norfolk' and Emma Bridgewater talking about why we need to save Wiveton Church – a jewel in the crown of North Norfolk – for future generations.
The Friends of Wiveton Church was formed about ten years ago, since when it has raised many thousands of pounds for the preservation of the fabric of the beautiful Grade 1 Listed medieval Church of St Mary Wiveton.
The emphasis of all our fundraising is to entertain, inform and educate participants and bring the village together, while at the same time having fun.