Welcome to Glaven Valley Benefice
A local church group sharing God's love with our community
Glaven valley churches warmly welcomes all visitors and worshippers to join with us in prayer, for a service or to come and enjoy our beautiful churches.
The Glaven Valley Benefice – Rector's Letter
As you'll be well aware, this year is a leap year.  So once again, this time round, February will have an extra day.   The concept of "leap year" was apparently introduced by Julius Caesar over 2000 years ago.  Not surprisingly, they didn't get it right straight away.  To start with, they thought that any year which can be divided by 4 should be a leap year, which led to too many of them.  But everything was sorted, I gather, when the Georgian calendar elbowed the Julian calendar out of the way.
I once met someone who told me about a friend of his who was born on 29th February.  Evidently this chap decided to celebrate his 84th birthday – on 29th February of course – by having a 21st birthday party.  You can't fault his logic, and you have to applaud his ingenuity and his spirit!  I hope he felt 21 as well.
Anyone who was born on 29th February, incidentally, (and apparently there are around 5 million such people in the world today) shares a birthday with Lord Byron, so they're in lofty company.  But, as has been pointed out, it's not good news for anyone on a fixed annual wage: if that's the case, in a leap year you're working an extra day for nothing.  Some folk traditions view a leap year or leap day as lucky, some a unlucky.  In Greece, apparently, 1 in 5 couples getting married refuse to do so in a leap year.
There's a Christian saint who died on 29th February, 992.  His name is Oswald (not to be confused with the Oswald of Northumbria who is remembered on 5th August).  This Oswald was of Danish ancestry, but served for the last 20 years of his life as Archbishop of York.  He seems to have been related to various other bishops, including the then Archbishop of Canterbury.  But the important thing about him is that he was evidently a man of integrity and compassion.  He introduced reforms into the Church and the monasteries; he was a promoter of education among the clergy; he was a man of prayer.  And what makes him memorable for me is that he died while washing the feet of the poor, which was his daily custom during Lent, thus emulating Christ himself, who washed the disciples' feet to help them to understand the need to serve one another and look after others' needs first.
Whatever you do on the 29th of this month, enjoy yourself.  Enjoy the gift of an extra day!  And maybe go the extra mile for someone else, in memory of Oswald?  Have a good February – all month long!
Richard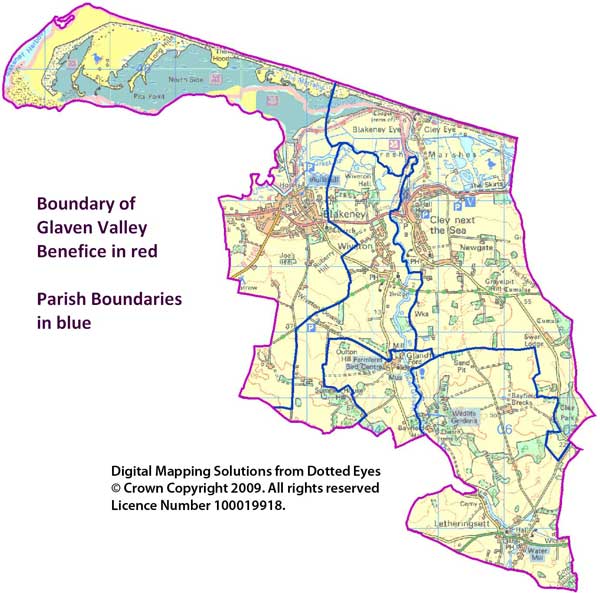 The Glaven Valley Benefice – Our Vision 
"To be a ministry that cherishes and welcomes people of all ages and backgrounds, whether residents or visitors and to reach out to the children and young people in our communities. To build on the strong foundations of faith, worship and outreach which have been laid in the benefice and to continue moving forward in our church and community life."