Welcome to Glaven Valley Benefice
A local church group sharing God's love with our community
Glaven valley churches warmly welcomes all visitors and worshippers to join with us in prayer, for a service or to come and enjoy our beautiful churches.
PLEASE NOTE
"Following advice from the Archbishops of Canterbury and York and due to the coronavirus crisis all churches are now closed until further notice.   Thank you."
The Glaven Valley Benefice – Rector's Letter
         RECTOR'S LETTER
At the eleventh hour, after the monthly deadline but just before final compilation of this edition of the GVN, the direction came from the Bishops of the Church of England that all public services should be suspended with immediate effect, because of the current Covid-19 crisis.  All Churches are now closed.
As you will be aware, a great many events planned across our communities have had to be similarly cancelled.
We have therefore withdrawn from this edition all information about services in the Glaven Valley Benefice.  We're very sorry to have to take this important but necessary step.  We will hope to provide some resources for people to use for prayer in their own homes in due course, and will be looking at all the ways we can increase pastoral support during this period.
I have already been struck and greatly heartened by the number of offers from people to help and support where they can in our communities, especially those in particular need.  That says a great deal not just about the wonderful people in our villages, but also about the extraordinary way that goodness comes out of adversity.  Thanks to everyone for their selfnessness and thoughtfulness.
This will be a very difficult period, but we can do great things together.
Please take care, and may you know God's blessing.
Richard.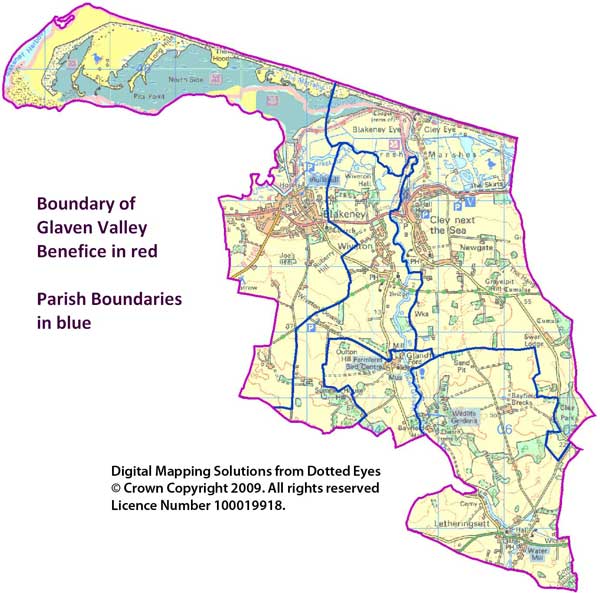 The Glaven Valley Benefice – Our Vision 
"To be a ministry that cherishes and welcomes people of all ages and backgrounds, whether residents or visitors and to reach out to the children and young people in our communities. To build on the strong foundations of faith, worship and outreach which have been laid in the benefice and to continue moving forward in our church and community life."