Welcome to Glaven Valley Benefice
A local church group sharing God's love with our community
Glaven valley churches warmly welcomes all visitors and worshippers to join with us in prayer, for a service or to come and enjoy our beautiful churches.
The Glaven Valley Benefice – The Parish Profile
Our Rector
The Glaven Valley Benefice is in Vacancy, which means that currently we do not have a Rector in place.
During the Vacancy responsibility for the five parishes rests with the Churchwardens and the Rural Dean, Revd Phil Blamire at Weybourne.
On 20th January 2019 we were pleased to announce that Rev'd Richard Lawry from the parish of Norbury in the Diocese of Chester has been appointed as the new Rector of our Benefice. It is anticipated that the Institution will take place sometime in May when we look forward to welcoming Richard and his wife Brenda to the Glaven Valley.
In the meantime we will be praying for Richard and Brenda as they prepare for their move to Norfolk.
Appointment of the Bishop of Norwich
The Vacancy in See Committee seek and encourage the prayers of the diocese for all those involved in the process, and especially for the Crown Nominations Commission and its members. The Crown Nominations Commission will meet on 22 January and 11 & 12 March 2019. to consider everyone's comments and make the appointment if a suitable candidate is found.
Eternal God, our shepherd and guide,
in your mercy give your Church in this Diocese
a shepherd after your own heart who will walk in your ways,
and with loving care watch over your people.
Give us a leader of vision and a teacher of truth.
So may your Church grow and be built up,
and by your grace accomplish more than we can imagine,
for the glory of your name,
through our Lord Jesus Christ. Amen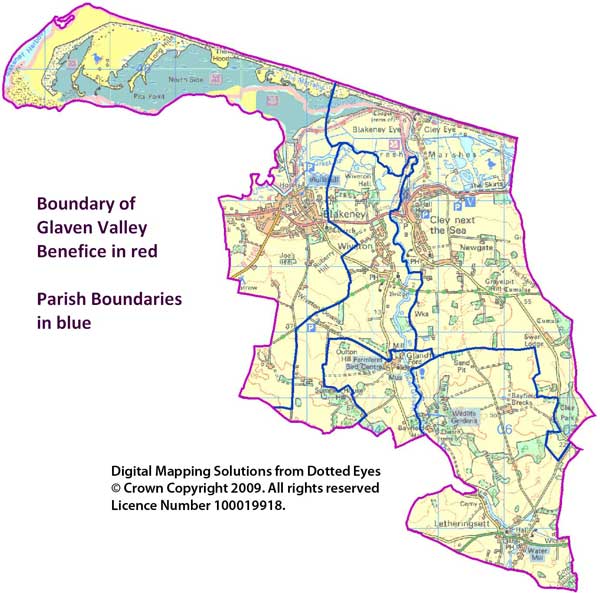 The Glaven Valley Benefice – Our Vision 
"To be a ministry that cherishes and welcomes people of all ages and backgrounds, whether residents or visitors and to reach out to the children and young people in our communities. To build on the strong foundations of faith, worship and outreach which have been laid in the benefice and to continue moving forward in our church and community life."