Welcome to Glaven Valley Benefice
A local church group sharing God's love with our community
Glaven valley churches warmly welcomes all visitors and worshippers to join with us in prayer, for a service or to come and enjoy our beautiful churches.
The Glaven Valley Benefice – Rector's Letter
Apologies in advance to any readers who find cricket boring!  But actually, although this piece is superficially about cricket, it's really about rather more….
I read an article written by Moeen Ali (one of the England squad who triumphed in the Cricket World Cup in July) which I found fascinating.  The extraordinary, bizarre and nerve-shredding final is another story in itself, but one for another day.  Moeen was writing about the team ethic and team spirit which was said to have helped them in their achievement.  He was talking about "strength in diversity", and explained that their team mantra (in the dressing-room and beyond) was "courage, unity and respect".
He said: "Courage is about not shying away when things get tough; unity is about sticking together but also uniting the country; respect is having respect for the people you play with and against".  Moeen and Adil Rashid, also in the team, are both faithful Muslims.  As far as I'm aware, none of the others would really describe themselves as belonging to any particular faith.  Moeen wrote: "The amazing thing about our team is that the guys took time out very early on to talk to us about our religion and our culture.  They have made adjustments for us and we have for them.  And we live in harmony.  You [may] have seen Rashid and I stepping away when the champagne was sprayed on the podium….. people think it is strange that we do it.  We respect our teammates and their desire to do this, and they respect our beliefs. It's that simple."  And they obviously all get on extremely well and are a very close-knit unit.
There was a lot of wisdom in his article, and a lot of encouragement.  And it seemed to me to offer a good basis for any healthy community, club, church, village, or country.  Everyone finding out more about each other's traditions and attitudes, respecting them, and making adjustments for each other.  Unity in diversity; the whole being more than the sum of the parts; people working together towards a common goal; and so on.  It made a great read – the sort of thing that reminds us what human cooperation can achieve, with an open and inclusive attitude.  And I suspect that Moeen would have written that, whether or not England had won.  And before we leave the topic, we should also applaud the dignity, graciousness and humour of New Zealand, the desperately unlucky beaten finalists.  If only everyone was as magnanimous in defeat.  Nonetheless, well done England!
Best wishes to you all,
Richard.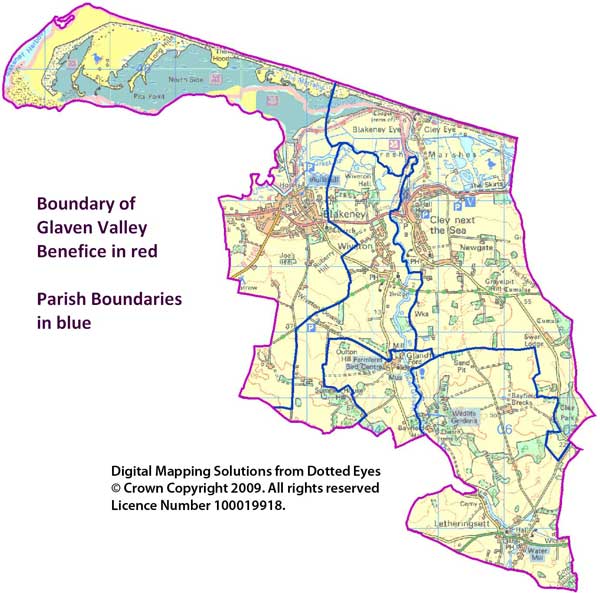 The Glaven Valley Benefice – Our Vision 
"To be a ministry that cherishes and welcomes people of all ages and backgrounds, whether residents or visitors and to reach out to the children and young people in our communities. To build on the strong foundations of faith, worship and outreach which have been laid in the benefice and to continue moving forward in our church and community life."