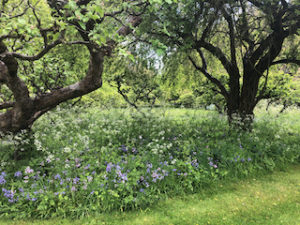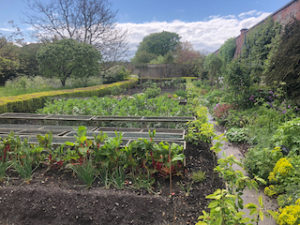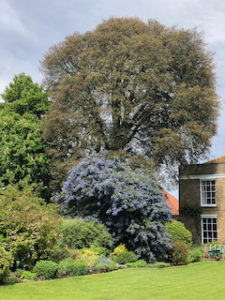 The Secret Garden
Thank you to Clare & David Marris for welcoming us all to their 2 acres of walled 'secret' garden, The Merchants House, on Saturday 22 May as part of the National Garden Scheme Open Gardens.
Despite the cold damp weather many enjoyed the terrace, woodland walk, parterre, shrub borders, orchard, kitchen garden and herbaceous border. Hot drinks (much needed), light lunches and cakes were sold in aid of Blakeney Church.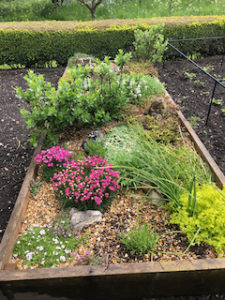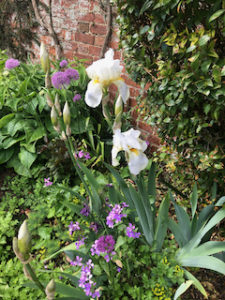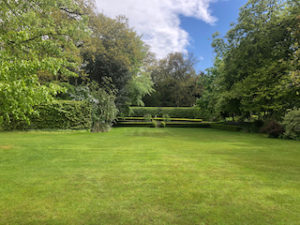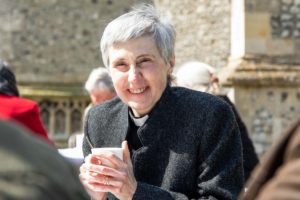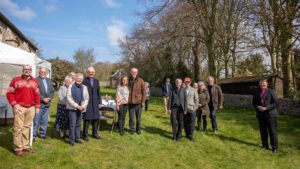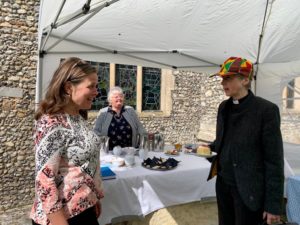 Bishop Designate comes to visit!
As part of her introduction to our diocese, the Bishop of Lynn designate, The Ven Dr Jane Steen, had a chat with those involved with our wonderfully welcoming Blakeney Church's breakfast and lunch events
On her appointment, Jane said: "I am honoured and delighted to have been called to be the next Bishop of Lynn and I am looking forward to the new ministry to which God and the Church have called me. It will be a privilege to minister with the clergy and laity of the Lynn archdeaconry and to serve the wider life of north and west Norfolk."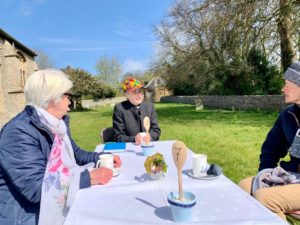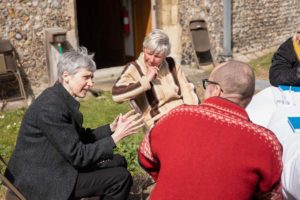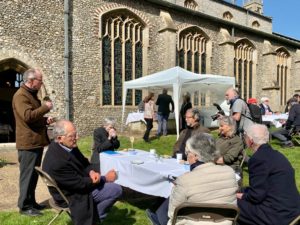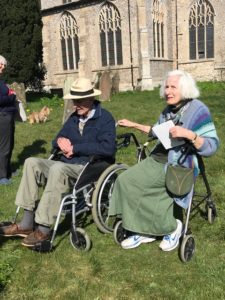 Celebrating Jim and Sarah Woodhouse
On a sunny and warm Tuesday 30 March, Jim and Sarah met with Richard, Charles and Susi Killin, Margie Bennett, Mary Wakelin and Anthea de Loynes in Wiveton Churchyard to plant a rowan tree – a gift from Wiveton PCC to celebrate the decades of service Jim and Sarah have given to Wiveton Church. Jim is about to retire as churchwarden after many, many years and Sarah is retiring from the PCC and the huge number of other roles they have taken on over the years. An engraved plaque of thanks has been placed at the foot of the tree. Restrictions and health permitting we all hope to be able to give a more public thank you to this irreplaceable, special, selfless couple in due course.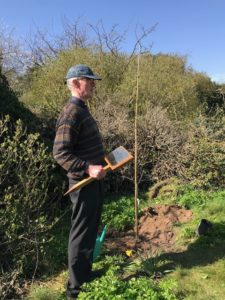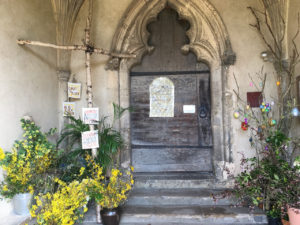 Cley Church Decorations
Here is a glimpse of the fantastic, inspirational decorations in Cley Church Porch 'Stairway to Heaven'  which  were in place through Holy Week and transformed for Easter Day. After the equally wonderful Advent Porches  this seems to be becoming Cley's unique seasonal offering! Watch this space for the next instalment!
Holy Week and Easter across the Benefice
We had such a range of beautiful services over Holy Week and Easter. Those who came to Night Prayer (Compline) in Glandford Church on the first three evenings of Holy Week were greeted by an incredible display of daffodils by the path up to the church. Robin Combe, one of the churchwardens, maintains he has never seen so many daffodils there in his life – or so many people coming to Compline in Holy Week! These were followed by an atmospheric Maundy Thursday Communion in Wiveton, two moving Good Friday meditations in Blakeney and Cley and the joy of Easter Day which began in Wiveton churchyard with the sun rising from the clouds on cue as we sang Thine be the Glory! A wonderful journey.