The Friends of Cley Church is a vibrant group of local residents who are committed to the support, investment, and profile of St Margaret's Church in the village community.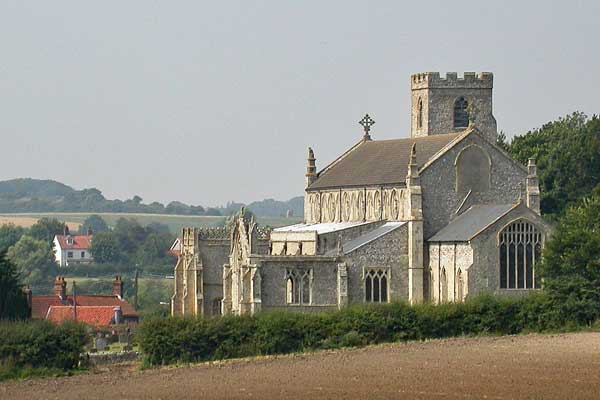 What We Do
The church is not only a centre for worship, reflection and peace, but is also a centre for culture, heritage, music and art for families and individuals – the Friends is therefore an important link between the parish and the community.
The aim of the Friends is to assist with the ongoing maintenance and enhancement of the church and churchyard as well as raise money for more specific projects such as repairs to the roof and pews.
They are engaged in projects to promote concerts, art exhibitions, literary events, book-selling and social gatherings and to ensure that the church is a thriving centre for all.
The churchyard at Cley hosts an extraordinary range of plants, animals, mini-beasts and other flora & fauna. The Friends of Cley Church have created a NATURE TRAIL LEAFLET which includes details of some of the species you might be able to find when visiting
Enthusiasts might also be interested to see the report of a survey of plants undertaken in the churchyard in 2016 by Norfolk Wildlife Trust. About 100 species of plant were found.