Blakeney Methodist Church
"We very much regret that services and meetings in our churches are having to be suspended until further notice.
Fancy something different on Sunday?  Come and join us at Blakeney Chapel.  We meet at 2.00pm during the winter and 6.30 throughout the rest of the year.  We are committed to being a positive Christian witness in Blakeney and offer a wide variety of services.  You're sure to find something to meet your needs.
The Methodist Church has been meeting here on this site since 1812, although our congregation may have changed, our ethos has not.  We are dedicated to social justice, an accessible and non-judgemental gospel that welcomes all people regardless of background or baggage.  We offer visitors and locals an opportunity to be challenged, ask questions and encounter God.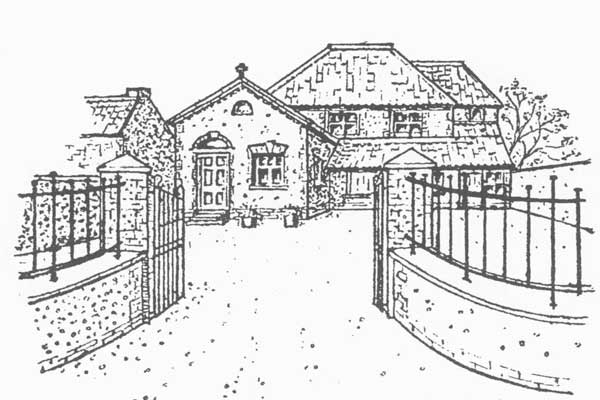 Services
"We very much regret that services and meetings in our churches are having to be suspended until further notice, following advice from the Archbishops of Canterbury and York, due to the coronavirus crisis. We hope, however, to be able to keep our churches open, at least some of the time, for private prayer.  The situation is changing all the time, so please do phone one of the relevant people for more details.  Thank you."
Richard (Rector)
We meet on Sunday for worship.  This is usually traditional, but recently we have been experiementing with 'round table' worship.  We meet round a table, with a cup of tea (and usually a slice of cake!) and worship is more of discussion about the Bible passage, a chance to bring your thoughts, ask questions, learn and pray for each other, the community and world.  Watch the Facebook site for details of when we hold these.
Tuesday 'contemplative prayer'.  This is a short time together when we meet and meditate in silence for half an hour.  There is no right or wrong way to do this, it is prayer at it's most basic level.  We don't sit still long enough for God to get through the clutter or our lives.  This is a must for all people wherever you are on your journey.
Wednesday Bible – With our other church friends, we sit, read and learn about the following Sunday's Bible passage.
Thursday prayers – An informal service led by members lasting twenty minutes followed by tea and chat.
We are trialing a café during the spring and summer within our chapel.  We offer fine tea, coffee and outstanding scones and cakes.  Here we open our doors as a friendly and informal café, give visitors and regulars and opportunity to enjoy our chapel and engage in the deep questions of life (if they want to!) This vision is about sharing our resources of an excellent location, rest to weary tourists, local information, a chance to sit in God's presence and talk about whatever's on your mind.  Oh, and enjoy the most amazing cake you've ever had!
Like our Café TMC facebook page for up to date information about which weekends we're open.
For more information, contact Rev J Pathmarajah 01263 712181 or [email protected]